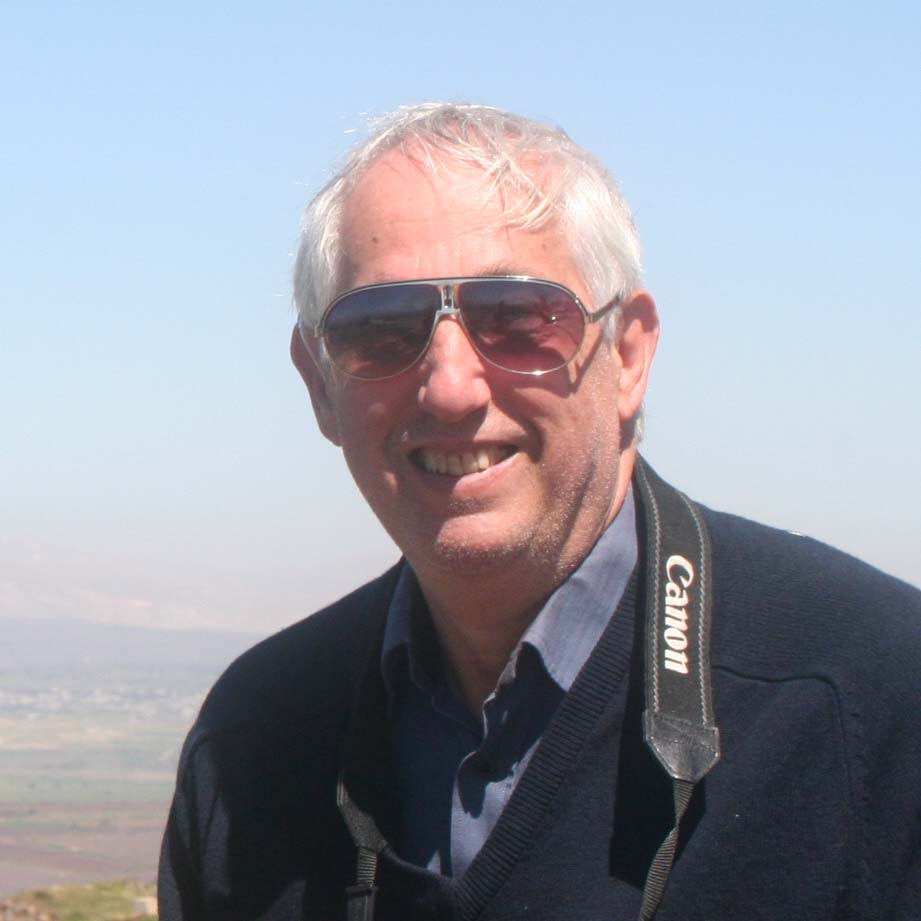 Senior Research Scientist
Biogeochemistry Project Manager
+972 544657038
Academic Education:
MA – Natural Sciences, Queens' College, Cambridge (1968-1971)
PhD – Sedimentary Geochemistry, University of Edinburgh, (1972-1976)
Postdoctoral Fellowship, Yale University (1977-1982)
Background:
Professor Krom is a marine biogeochemist with an interest in the unique properties of the Eastern Mediterranean Sea. 
"I was the chemistry 'genius' at school and got into Cambridge to study Natural Sciences in 1968. When I got there, I discovered there were another 150 'geniuses' in Chemistry… and they were better than me. However, I took geology as a subsidiary and found that I was very good at finding fossils in rocks (i.e. I had a real talent at something), so I switched to geology. I became a 'Geochemist'.
After I got a grade high enough to do a Ph.D. I went to Edinburgh University from my GAP year at WUJS Arad. I was supposed to do a Ph.D. on trace metals in coral reefs but I failed the (very simple) swimming test. So, I studied trace metals in mud in Scottish fjord instead. I was interested in how mud became rock, but found the environmental history much more interesting, so I became an Environmental Geochemist.
After working as an analytical chemistry in the water industry in England and a postdoctoral Fellowship with Bob Berner at Yale, I arrived in Eilat working on developing sustainable fishponds. There I learnt a smattering of marine biology. In 1986, I moved up to Haifa to run the chemistry lab at the Israeli Oceanographic and Limnological Research Station (IOLR). We sampled for the first time the water column of the Eastern Mediterranean. I went on sabbatical to University of Rhode Island and took Dana Kester's Chemical Oceanography course. I did a homework to calculate preformed nutrients from my Eastern Mediterranean data and kept getting negative numbers! Only then did I/we realize that the Eastern Mediterranean runs on a very odd, high N:P ratio. From that I became also a Marine biogeochemist."
Current Research:
Professor Krom has a special interest in the nutrient cycling in a variety of marine, estuarine, and freshwater systems.  His research has also included the chemistry of dust, its transformations in the atmosphere, and the effects on marine microbial growth.  Additionally, Professor Krom has worked on paleoenvironment of the Nile and the South East Levantine dating to the past 15,000 years.  He is also involved in research of sustainable mariculture systems. 
With the biochemistry team at the station, they have developed a highly sensitive automated nutrient analyzer, which is now being used to obtain the first high quality dissolved nutrients on the Israeli shelf and offshore. With the data collected through this analysis, they aim to develop new understandings of the biogeochemistry of both the shelf and offshore. He is also currently working on the effect of storms on nutrient fluxes through estuaries and on evolving oxygen minimum zone in the Eastern Mediterranean between 5 and 10 thousand years ago.
Publications:
Professor Krom has published a total of 147 publications in reviewed journals and 28 in review chapters.