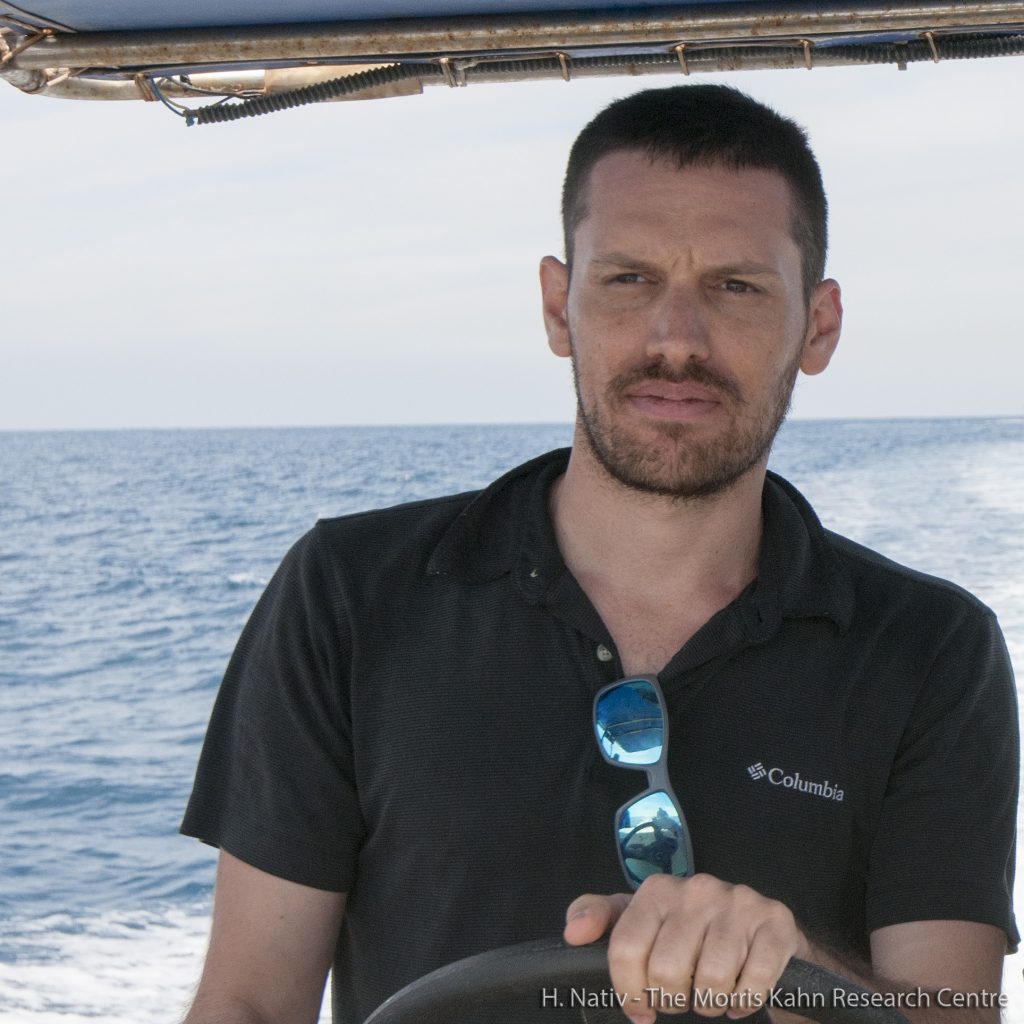 Academic Education:
BSc – Marine Science and Environment, Ruppin Academic Center (Michmoret), Israel (2008-2011)
MSc – Water and Coastal management, Karl von Ossietzky University of Oldenburg, Germany (2014-2016)
MSc – Environmental and Infrastructure Planning, University of Groningen, Netherlands (2014-2016)
PhD – Marine Biology, University of Haifa, Israel (2016-Present)
Background:
Eyal became fascinated by the sea during his mandatory military service, where he served as a navy diver.  Specifically, he found interest in large marine fauna such as fish, sharks, and dolphins.  He has been involved in rehabilitation of these animals and has worked at multiple rehabilitation centers for seals and turtles.  Eyal has spent many hours at sea, and enjoys yacht sailing in addition to SCUBA diving.  Today, Eyal is driven by a sense of urgency to be involved in issues surrounding marine conservation, bringing him to marine policy.
Current Research:
Eyal's current research is on fishery independent methods for the monitoring and assessment of highly migratory marine animals, including but not limited to sharks, tuna, dolphins.  In order to do so, they are developing new active acoustic and aerial methods to classify and measure these organisms in a non-extractive manner.  Additionally, they have established a capture-recapture program focusing on Dusky and Sandbar sharks.  Recently they have launched a Blue Fin tuna project.  Apex predators are important for maintaining the integrity of ecosystems, yet there exists a knowledge gap in these predators of the Eastern Mediterranean Sea.
Publications:
In press: Toxoplasmosis in three common bottlenose dolphins (Tursiops truncatus); a first description from the Eastern Mediterranean Sea.