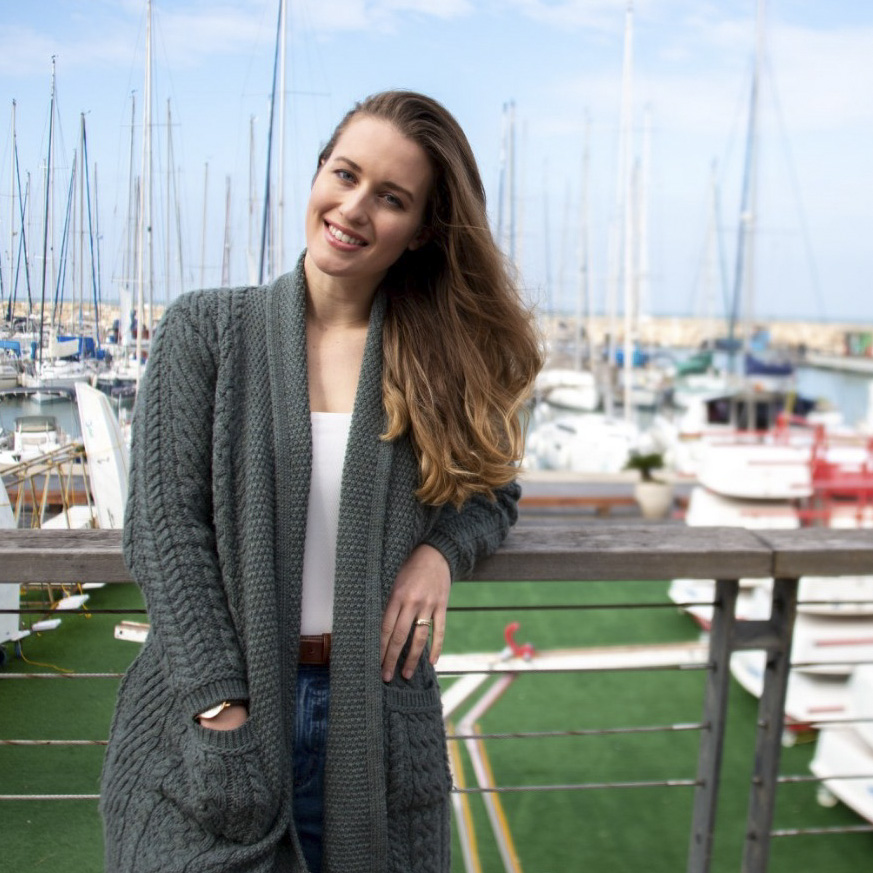 Ph.D. 
Scientific Coordinator
Environmental Impacts of Offshore Mariculture
Academic Education:
BSc – Marine Geography, University of Cardiff, Wales, UK (2007-2011).

MSc – Biodiversity, Conservation and Management, University of Oxford, England, UK 2012-2013

PhD – Natural Resources and Environmental Management, University of Haifa, Israel (2015-2019)
Background:
Leigh's interest in marine conservation remains a mystery, growing up in a land-locked US state. After moving to England, she signed up for her BSc under the promise of seeing dolphins in Greece in her 3rd year. This promise was kept, and her fascination grew as a research student at the Bimini Biological Field Station, Bahamas, studying the foraging ecology of lemon sharks for her thesis. She then spent 6 months in the Maldives, leading a small dive team for a special research project to determine if the removal of corallivores from the islands (Acanthaster planci) was detrimental or beneficial to the reef community. She enjoys singing, photography and sailing, and every historical non-fiction book that exists.
Current Research:
Leigh finished her PhD research on mariculture at the end of 2019 and is currently researching the reproductive physiology of dusky sharks. It is hypothesised that the larger female dusky sharks of the Hadera aggregation are using the warm water effluent of the power station to derive some energetic benefit at some stage of gestation. She has been with MKMRS since 2016, as the Scientific Coordinator, and will soon join the team of Project CETI as part of the coordination team.
Publications:
Livne, L., Grossowicz, M., Tchernov, D. and Ayalon, O., 2020. Predicting Impacts of Offshore Monoculture Farm Expansion in Ultra-Oligotrophic Waters of the Levantine Basin. Frontiers in Marine Science, 7, p.556. 
Kroeger, L.A., Tsemel, A., Tchernov, D. and Ayalon, O., 2019. A theoretical approach concerning nutrient emissions to inform monitoring and management of mariculture farms. Mar. Sci, 2, pp.125-133.